---
Posted by Robyn Burnaford on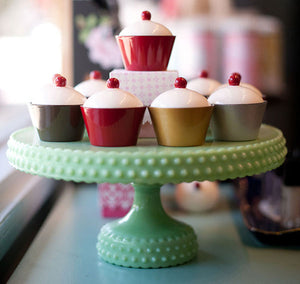 The inspiration for the original viv&ingrid "Bonbon Box" came from the idea of treating yourself to a box of little luxuries, something we dreamed up in our small upstairs design studio before we opened our flagship shop in Downtown Berkeley...fast forward a few years later, and after we opened viv&ingrid at Oxford Hall, our idea evolved into creating little boxes of edible treats featuring our local friends and artisanal candy creators. The viv&ingrid Bonbon Bar was one of our favorite endeavors, and we loved partnering with different small makers to bring locally made and sustainably sourced products and women-owned businesses...
---
Posted by Robyn Burnaford on
For us at viv&ingrid, it's not just about the design of our product, but the entire experience - and our impact throughout the process.   We want to create beautiful pieces that are meaningful while being conscious of the footprint we are leaving behind.  That's why we have shifted to creating less waste as we design and make your pieces, upcycling materials and using biodegradable packaging.    We are always focused on what we can do to improve and minimize our impact on the environment.  We hope you love your viv&ingrid jewelry, whether it's a treat for yourself, a gift...
---
Posted by Robyn Burnaford on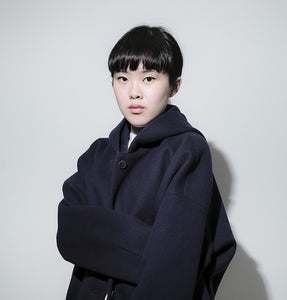 When we discovered Anaïs Jourden Mak's collection when creating our Diversity in Design StyleBoard series, we became instantly obsessed with the Hong Kong-born designers modern, unique take on femininity, something that felt so refreshing and new. Anaïs gained popularity quickly, with her designs seen on celebrities like Ariana Grande and Bella Hadid.  When we discovered her Ready to Wear collection, we were immediately drawn to elements like sweet polka dot details paired with edgy combat boots, classic bow accent on this super-modern fuchsia dress and a classic, feminine sweater set atop a sparkly black skirt. Perhaps our favorite discovery was when we discovered that,...