---
Posted by Robyn Burnaford on
  "Beautiful jewelry, wonderful service!"  -Karen "I called the number and found viv&ingrid's online site, spoke with Ingrid, and proceeded to order a custom made bracelet, and picked it up two hours later from their studio!  So easy, they even gift wrapped it in their beautiful style, and my friend LOVES her pearl charm bracelet!"  -Phylis "My wife absolutely LOVES it.  And it looks gorgeous.  Not to mention the wrapping and the paper were exquisite.  Thank you so much!!"  -Michael   Have you heard?  viv&ingrid has all our reviews posted on our Testimonials page, a place where you can read...
---
Posted by Robyn Burnaford on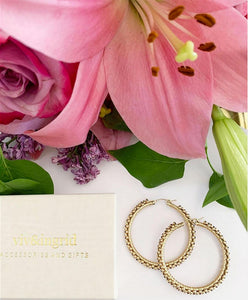 ---
Posted by Robyn Burnaford on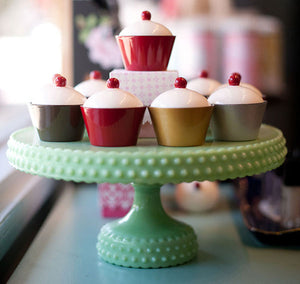 The inspiration for the original viv&ingrid "Bonbon Box" came from the idea of treating yourself to a box of little luxuries, something we dreamed up in our small upstairs design studio before we opened our flagship shop in Downtown Berkeley...fast forward a few years later, and after we opened viv&ingrid at Oxford Hall, our idea evolved into creating little boxes of edible treats featuring our local friends and artisanal candy creators. The viv&ingrid Bonbon Bar was one of our favorite endeavors, and we loved partnering with different small makers to bring locally made and sustainably sourced products and women-owned businesses...