---
Posted by Robyn Burnaford on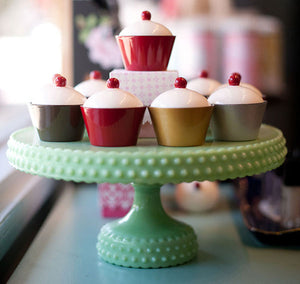 The inspiration for the original viv&ingrid "Bonbon Box" came from the idea of treating yourself to a box of little luxuries, something we dreamed up in our small upstairs design studio before we opened our flagship shop in Downtown Berkeley...fast forward a few years later, and after we opened viv&ingrid at Oxford Hall, our idea evolved into creating little boxes of edible treats featuring our local friends and artisanal candy creators. The viv&ingrid Bonbon Bar was one of our favorite endeavors, and we loved partnering with different small makers to bring locally made and sustainably sourced products and women-owned businesses...
---
Posted by Robyn Burnaford on
Happy Monday, friends!  With the holidays just days away, we're keeping the Small Business Gift Guides coming - next up:  the best in Coffee and Tea! This round, we're not only featuring some of our very favorite brands for a coffee or tea buzz, but you can visit these locations in the East Bay to enjoy all of these five-star reviewed goodies and pick up your sweet treats in person for all those last minute gifting needs!   Bundts & Crumpets Specialty Teas @ the Mel & Ash Beau-Tea Lounge We've been obsessed with premium loose leaf teas ever since Bundts...
---
Posted by Robyn Burnaford on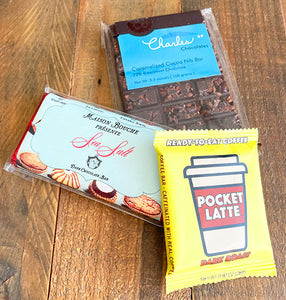 Now more than ever, it's so important to us to support our fellow small businesses, so this holiday we're launching a Gift Guide series featuring some of our favorite brands!  Not only have we tried and loved all of these products ourselves, but they are all five-star reviewed and most are currently run in the San Francisco and East Bay Areas.   First up: Maison Bouche! Founded by trained pastry chef Diane Beaty in 2009, we have carried this artisanal chocolate brand in our very own shop since we opened our doors and haven't been able to keep it on shelves...