---
Posted by Robyn Burnaford on
Youthful.  Playful.  Avant garde haute couture.  Not necessarily styles you would expect to normally find in one place, but when you look at Minju Kim's designs, you'll be able to see just how perfectly they can work together.  A true, raw talent to say the least! Minju is a South Korean fashion designer known for her use of bold prints and juxtaposition of a vibrant, youthful vibe mixed with unmatched couture detailing.  After studying fashion in Antwerp, she "has made her career through designing brave and daring collections with large motifs and a color palette representative of a packet of sweets.  She is quoted...
---
Posted by Robyn Burnaford on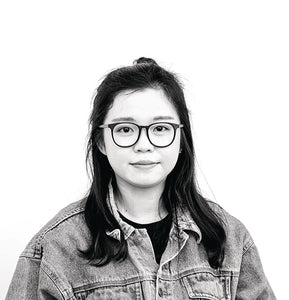 Image via Hong Kong Tatler   We're so excited to share our newest discovery in the fashion world in this installment of our Designer Spotlight - meet Caroline Hu, an emerging designer that we know you'll love as much as we do! Caroline Hu was interested in the arts from an early age, studying oil paintings eventually led to a passion for fabrics and, in adulthood, fashion design.  Caroline now has her own namesake line, with a collection of romantic dresses that quickly gained a following that included celebrities like Jemima Kirk and Julie Gilheart. Currently based in New York,...